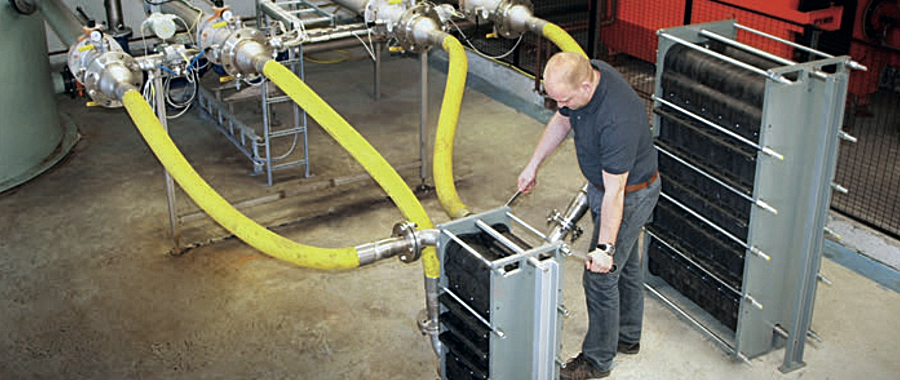 The Pleat Cooler is a result of years of research and development, and has been tested step by step trough the entire process. The combination of continuous testing in all development stages, and later full testing of the complete products, builds confidence and reliability into the products.

Pressure test
Each delivery is carefully tested to applicable pressure test standard. As the required certifications vary from client to client, the Pleat Cooler is pressured accordingly.

Thermal full scale lab test
The Pleat Coolers thermal performance has been full scale lab tested, and benchmarked with market leaders' performance. Hydroniq, our industrial marine partner, has developed a full scale test-lab which allows extreme testing and variable workloads.

Field test
Most weaknesses in new technologies can be discovered in-house, but only field testing can tell the final story. The introduction to the marine market has been under cooperating terms of getting the technology into live operation, but under special attention. These tests have discovered areas requiring improvements, and these are now in place.
Singapore Test
In a case study, we replaced two of four gasketed plate heat exchangers on a tug boat operating in the warm and bio-fouled water in Singapore bay. The ship owner found enormous savings, which led to Pleat-coolers being installed as preferred technology on the tug fleet